2024 Race Dates (registration will open in January 1, 2024) June 9th, August 11th, and September 8th, 2024
Registration OPENS January 1, 2024
Course Records: Male 2023 Eric Stanley 2:28:03, Female 2022 Chelsea Barr 2:42:46
Come run a marathon with the Tunnel Marathons team and enjoy a 5-star marathon experience. Whether your first or 100th marathon, we care about our runners, we care about helping you set a new personal record, and we care about sending you to the Boston Marathon. In 2019 over 590 people (40%!!!) qualified for Boston on this course. Join them!
Snoqualmie Pass to North Bend, Washington State
2024 Season Race Dates
Light at the End of the Tunnel Marathon (June 9, 2024 - 7 AM) Tunnel Vision (August 11, 2024 - 7 AM) Tunnel Light (September 8, 2024 - 8 AM)

Race Reviews
Gorgeous trail with great mountain views. Awesome volunteers and yummy food. Loved the ice bath afterwards awwww. Highly recommended especially if you want to PR or BQ.....fast downhill coarse.

Trish Laliberte
I beat my last marathon by 20 MIN! This truly is a great course for a PR and a BQ attempt.

P.A.
Amazing race. Beautiful course with awesome volunteers. I got a pr and a BQ.

Edward Guelfi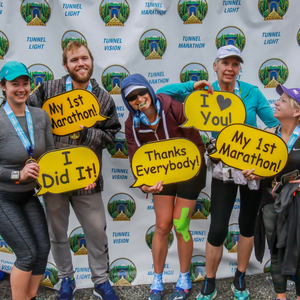 Beautiful run and wonderful experience even running in the rain! would definitely do again!

Rocky Christenberry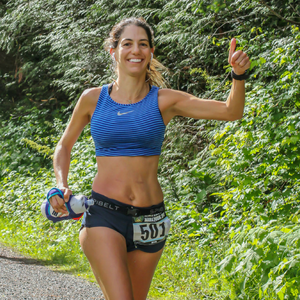 Just ran my first Tunnel Marathon and had a fabulous experience (plus a 20 min PR and a BQ!). Well organized, great route. Loved the finish line! Loved the cold water tank and the massages!

Helen Mills
Use HTML to format your text so it can be easily read.
This text can be used to share information about your brand with customers.
USATF Course Certification # WA18020RMB